The Top 7 Skincare Mistakes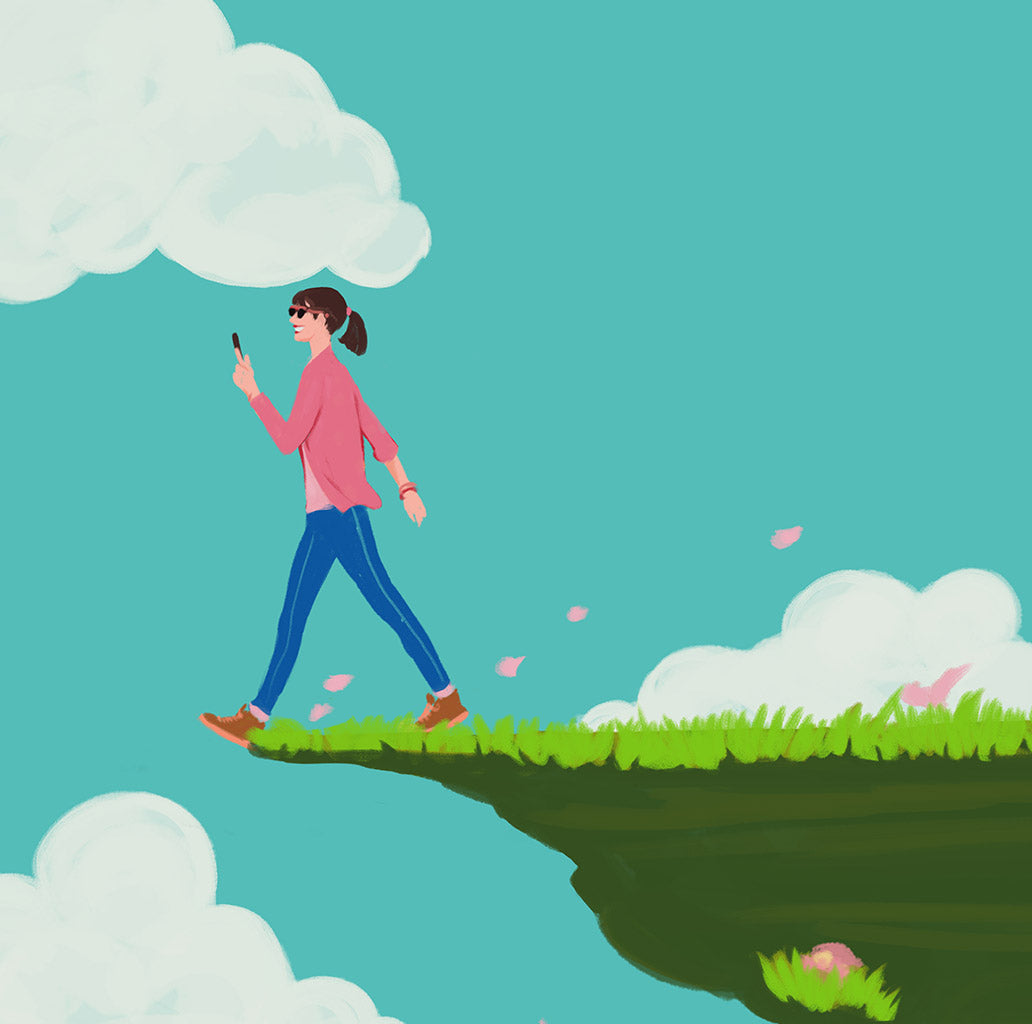 The Top 7 Skincare Mistakes
JULY 26, 2021
First off, we love you, you're perfect, never change. But about your skincare routine…there may be an issue. Maybe a few of them. We reached out to top dermatologists to find out what their patients tend to do wrong and tend to do really wrong. If you see yourself among these (very common! and easy to fall prey to!) mistakes, take heed. Then take action. A healthier skin barrier is right around the corner.
(Quick spoiler alert: The single worst thing you can do for your skin is to not wear sunscreen every day. But you already knew that one. So grab your sunscreen, apply another layer for good measure, and read on.)
The single worst thing you can do for your skin is to not wear sunscreen every day. But you already knew that one.
1. OVERCLEANSING
"The goal of cleansing is to remove dirt on the skin without compromising the integrity of the skin barrier," says New York City dermatologist Joshua Zeichner, singing our favorite song. "Excessive exposure to water and cleansers can actually strip the skin of oils needed to maintain a healthy skin barrier." We recommend cleansing only at night—the less water in your routine the better—but if you don't feel right not washing your face in the morning and you haven't discovered E-Rase yet, know that it's a milky micellar water loaded with skin-nourishing ceramides, oils—all good stuff for your skin barrier. It's the perfect quick skin refresher.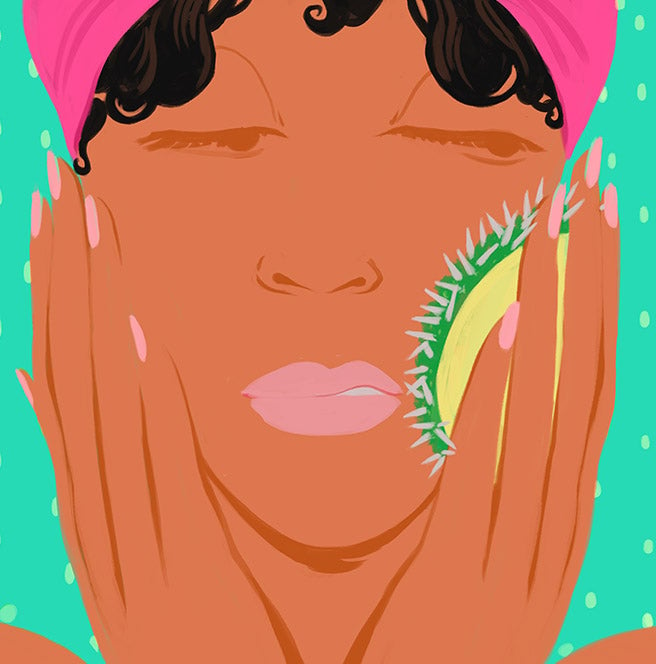 2. OVEREXFOLIATING
We all want fresh, radiant skin, and the way to get it is exfoliation, but! Too much of a good thing is a very bad thing. "Overexfoliating, either with a manual scrub or a chemical exfoliating ingredient, can disrupt the skin barrier, leading to microscopic cracks, loss of hydration, and inflammation," says Dr. Zeichner, who recommends a couple of times a week, max. If you're new to exfoliating, start off slowly and work up to a couple of times per week or even nightly, depending on how well your skin tolerates it. Then you can level up to a weekly Babyfacial ritual (we like doing it on Sundays) when you're ready for a more intense treatment.
3. BEING A LITTLE TOO ACTIVE
"While I admire the determination that many patients have in sticking to their skincare routines, you need to make sure that you are using the right complement of ingredients," says Dr. Zeichner. If you want to use, for instance, an AHA product (give it up for T.L.C. Framboos!) and a retinol (looking at you, A-Passioni), says Dr. Zeichner, "you can separate out the two products in time, using one in the morning and the other in the evening. Or consider adding the second ingredient only after you have acclimated to the first one." In other words, listen to your skin! Watch how it reacts, and adjust your routine accordingly.
4. SLATHERING ON AND ON AND ON...
We know how good it feels to slather your skin in a luscious, skin-soothing moisturizer, but when it comes to active ingredients, you have to be careful. More is not necessarily better: "Oversaturating the skin can lead to irritation," says Dr. Zeichner, who typically recommends a pea-size amount of skincare treatment as a standard serving size. But how, you may be thinking, do I get that tiny dot to cover my whole face? The dermatologist's method: "Place the pea-size amount on your finger, then put a spot on the forehead, nose, chin, and each cheek, then rub in. If you apply the entire amount to one part of your face, you will not be able to spread it to the rest of your face and you ultimately will end up using more than you need." We have an even better solution: smoothie-ing! Mix any of our serums or treatments with any of our moisturizers (all Drunk Elephant products are made to be mixed together, except Umbra sunscreens, which sit on the surface of the skin). It's an easy and effective way to spread the love around.
5. FORGETTING TO LOOK DOWN
To get right down to it, "Don't ever neglect your neck!" says McLean, Virginia, dermatologist Lily Talakoub. "You need a thick moisturizer on the neck and chest every day and NO SUN EVER." OK, at this point Dr. Talakoub was basically yelling, but with good reason: "Any sun damage on the skin can be irreversible—the neck skin is highly sensitive, gets damaged, and is very hard to correct." Time to make Umbra Sheer or Umbra Tinte your new best friend.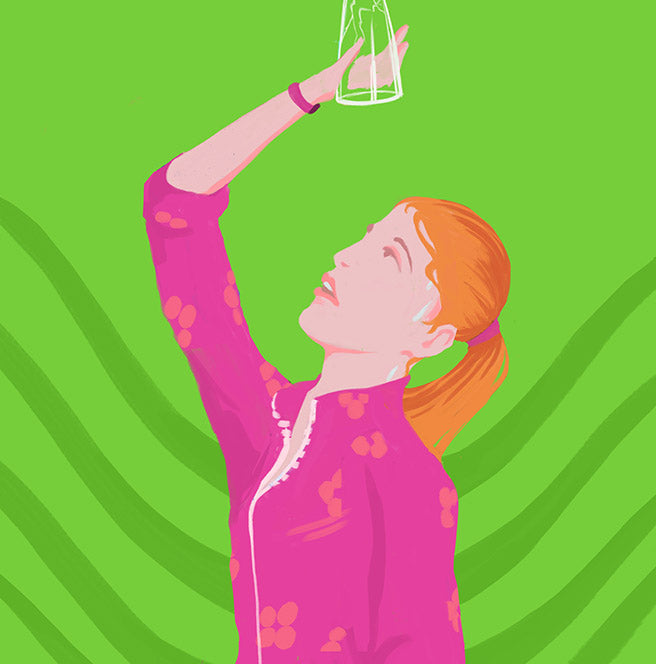 6. UNDERHYDRATING
Contrary to popular belief, "overdrying the skin to reduce pimples can cause the skin to overproduce oils and make the acne worse," says Dr. Talakoub. "Hydration is essential," even at those times that your skin feels oily. This is where a Drunk Break comes in. Taking a Drunk Break and removing any products with the Suspicious 6 from your routine will reset the skin to its healthiest state—and keep it properly hydrated the whole time!
7. FALLING FOR ESSENTIAL OILS
They may smell nice, but essential oils are one of the most sensitizing ingredients out there—and they're everywhere, along with what we call the Suspicious 6. The other five are: silicones, drying alcohols, chemical sunscreens, fragrances/dyes, and SLS. These ingredients are, we believe, at the root of most skin issues. That's what we mean when we say one bad ingredient can ruin a product, and one bad product can ruin the whole skincare party. To prevent adverse skin behaviors, check your medicine cabinet for offenders and get them out of your life. Congrats! Now you're on a Drunk Break and well on your way to resetting your skin to its happiest, healthiest best.