The Science Behind the Science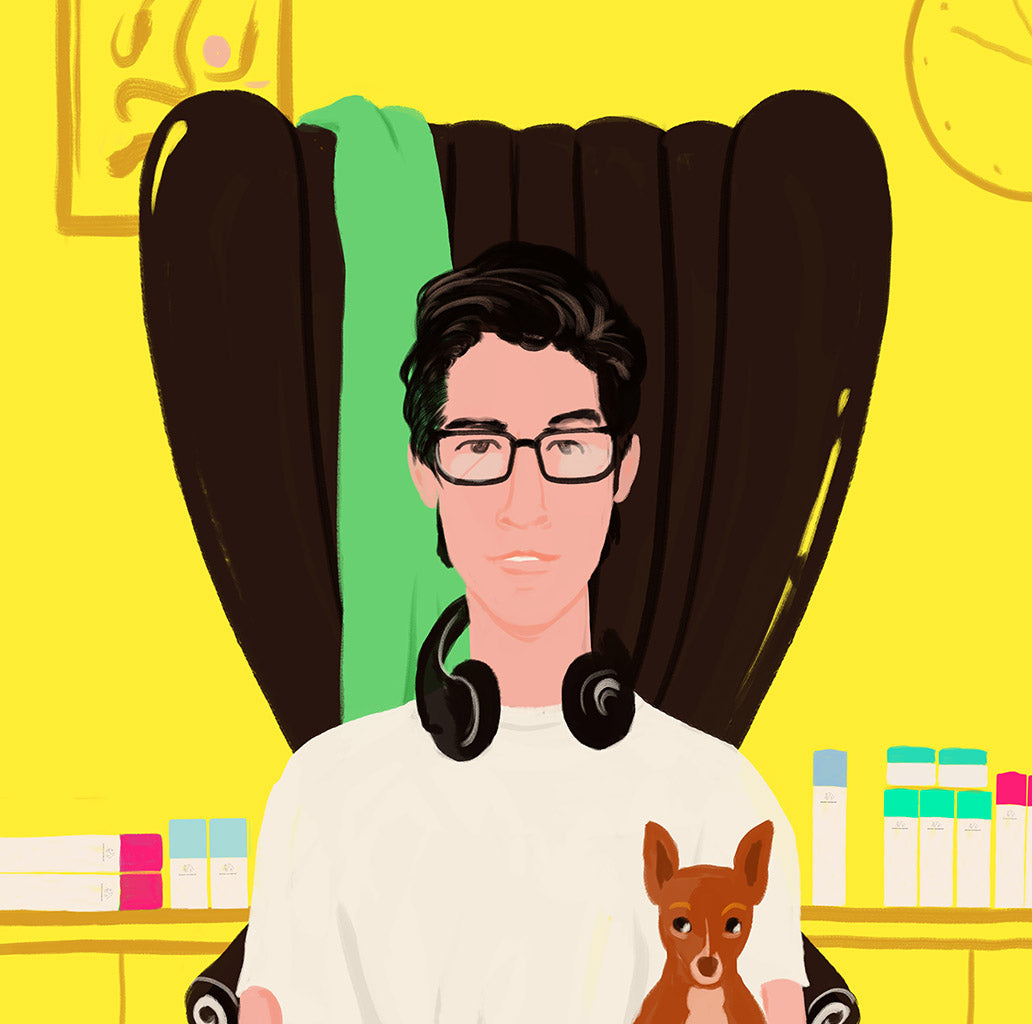 The Science Behind the Science
JANUARY 04, 2022
Launching a new product is not something we take lightly. Sometimes there is a method to our madness. Sometimes there's just madness. We interviewed Nathan Rivas, our director of research and development, to find out how an idea gets bottled, which one of the #suspicious6 is hardest to avoid, and what qualifies as a disaster in skincare science.
How do you come up with an idea for a product?
It all starts with a text with Tiffany at some insane hour about an idea, and then there is a flurry of messages about ingredients. It's all very sophisticated. I don't get a lot of sleep.
Say you want to make a hand cream (hint, hint). What would be your first step?
It's good to start with understanding what you don't want, if that makes sense. You're raising this kid, and more than anything, you don't want them to end up like Graham, your neighbor's horrible child, so you look at where they went wrong as parents and work from there.
So we'd want to avoid the big no-no's for hand creams, which in my view are: a weird, silicone-y texture, having fragrance, and then there is being too lightweight. There is nothing worse than a lightweight hand cream! There was one that I will never forget. It actually had a dry finish. A DRY FINISH. Can you imagine applying hand cream to dry hands that also dried down to a powdery finish?
From there, it's about what you do want: the good stuff that tackles the concerns you really want out of a product like hand cream. A lot of great replenishing ingredients, buttery texture—all the things that help to knit together dry, irritated, and uncomfortable hands.
A-Passioni is probably one of our best accomplishments.
How many rounds of formulations do you go through? Do you ever win right out of the gate?
We have had a few moments where the first version we develop is perfect, but that's definitely not the norm. In a lot of cases, it's between 8 and 12 versions, and a timeline of about 16 to 24 months. (For example, F-Balm and E-Rase went through 12 versions before winner, winner, chicken dinner.) I don't think we've ever gone beyond 12!
Tell us about the disasters. Any face wash that gave you hives in an early iteration? Did an early version of Cocomino turn hair rainbow-colored?
The first versions of F-Balm were…not good. I've never had a reaction from any of our formulas yet, but those early stages. Oof.
Drunk Elephant famously avoids any of the Suspicious 6 ingredients. Which has been the hardest to work without?
Definitely silicones. They are such a great shortcut to stabilizing ingredients and controlling texture. Unfortunately, they also make everything feel the same, many aren't water soluble, and they can reduce the bioavailability of actives for skin. (All the ingredients you're paying for in a product that you want to be able to actually reach skin and do their job.)
Everything else—fragrances, essential oils, drying alcohols—nobody needs! The only alcohol you really want in a routine is a glass of wine on the counter as you mix up your nighttime smoothie of T.L.C. Framboos, A-Passioni, and Lala (that's me, anyway).
What product are you most proud of?
Yikes—that's a hard one. We have worked on some incredible formulas, the kind of stuff that I never thought would be possible. Before DE, if you would have suggested a silicone-free retinol or vitamin C serum that wasn't loaded with essential oils or ethanol, you would have been laughed out of the room.
If I had to choose? A-Passioni is probably one of our best accomplishments. Making a potent 1% retinol without the usual suspects—silicones, drying alcohols, or fragrance—I mean, that is a unicorn of product development.
Which one was the most difficult to formulate?
Definitely hair-care products without silicones. It's hard because we're all trained now to expect silicone-like results from all hair formulations. Silicones are the easy way to smooth and soften hair, to add shine and get a great blowout. But they can build up on the scalp and hair, weighing it down.
The problem is that when you formulate without silicones, you show people the real condition of their hair. If your hair is super-processed, it's going to be a shock to go silicone-free, and you may need to look for deeper-conditioning formulations than you used previously because you don't have silicones fooling you into thinking your hair is in better condition than it actually is.